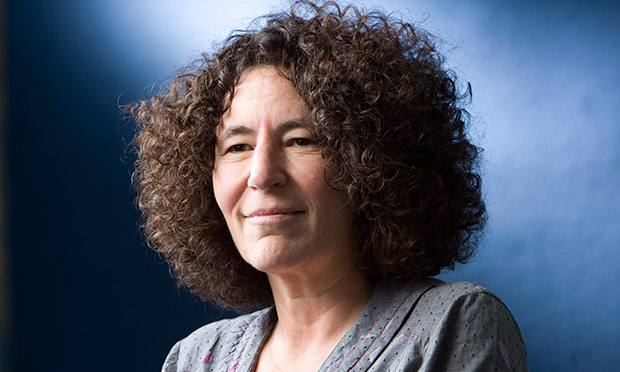 Alchetron
Hello you nosy lot I mean writers!
How is yer?
Yes, I am trying to irritate all you grammar nazis out there with a controversial welcome BAA HA HAA!
So, here is the Q&A with Francesca Simon part 2 as promised, it's a tad late I know, but you're to wait no longer read on my fellow scribblers, read on.
How did you become an author?
I started writing books, and I sent them off to publishers and one day they said yes.
How long was it before you were published?
Fantastic fiction
Good question, before I was published it took about a year and a lot of people said no, but I was lucky in that they were quite friendly no's 'This is not for us but we'd be really interested to see anything else you write' so I knew I wasn't hopeless. I only ever got turned down once which was a 'This is so awful and dreadful, and do not ever send us anything ever again!'
Everything else was pretty encouraging. But it did take over a year.
What books do you like to read?
I like to read Victorian novels, novels which are thick and heavy, written in the 19th century are my favourite, but I read everything…I'm one of those people who gets very nervous if they are not reading.
When you write do you sit silently? 
Goodreads
The answer is yes, I can't have any music on the only music I have on is if I know it inside out, and I'm not really listening to it. But I know loads of writers who write with the TV on, the radio blaring, or playing with their phones, not me.
How many drafts do you write before you send it off to  publishers?
I write endless drafts, but your first draft is always dreadful always embarrassing, always rubbish, then you start making it better. I would guess with

'Monstrous child'

I did about Ten drafts.
I hate the 1st but I love the second draft because once you have it, even if it's terrible there's a beginning middle and end, and then you can think about how you can make it better, and then make that better and make that better.
That's often the difference between professional writers and people who want to write, people who want to write don't finish things, professional writers always finish things. Secondly, what they write gets better not worse.
It's very easy to have a push back and let the 1st, 2nd, and 3rd draft get worse and worse, until you just can't tell the difference…
My Grandmother always wanted to write but she could never make things better, she couldn't improve, she always made things worse; taking something pretty interesting and then somehow making it dull and boring. But you couldn't say by the way that doesn't work "No, no" she'd protest.
But she was wrong.