First of all, I'm not here to remind myself or anyone else that 'doing it for the art' is payment enough, and I'm not even gonna spin the yarn that exposure will always pay me in kind. In the end.
I don't think any of you need to hear the thing we are all very much aware of, which is when starting out or trying to get ahead, volunteering your services or doing an internship can give you the BEST and the MOST invaluable experiences of your career.
BUT, what I am here to challenge is that time in your writing career when you're able to make those piddly sums add up. Wouldn't you want somewhere to go that could protect you and your money?
I'll help you out, the answer is YES! So let's just Jump right in.
The Authors licensing and collecting society
The ALCS is a non profit organistaion, boasting a solid 90,000 members. It's an organisation that collects owed monies for the author, monies which can often go undetected. 
'These include such things as photocopying, cable retransmission in the UK and overseas, digital reproduction and educational recording' ALCS website
Once a member they also have an online royalties checker, so you can see if there are any outstanding monies in your name. Fantastic for the published author, but could be a godsend for those that free lance as well, having a recognised body would work as a third eye working on your behalf to getting you what you deserve.
Go and check them out!
https://www.alcs.co.uk/Search-for-royaltie-s
http://www.alcs.co.uk/Hidden/Wise-up-to-copyright/Maximising-your-income2
The Society of authors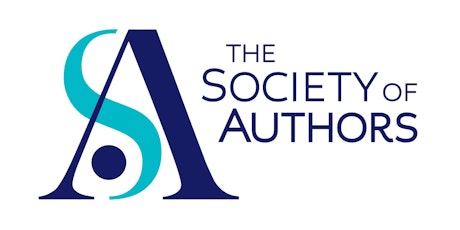 Eventbrite
So I mentioned this Union on my 'Author rights' post, but thought they were worth mentioning again for advice they can give in regards to pay.
http://www.societyofauthors.org/Advice/Rates-Fees
Public lending Right
Authors licensing and collecting society
Oow this is my fav, Public Lending Rights is a system put in place to pay authors/illustrators each time their book has been loaned from the library. To apply you have to register, but how cool is that…I'm super enthusiastic because my life literally revolves around libraries. Of course I'd love to sell thousands of books :-] when the time came, but I'd be even more ecstatic if they were ever borrowed from the library 'Oh, the mind of a poor writer!' lol!
Look at what happens when you stand up in the silence and -are established enough- to invoke change for others in the writing community… 
Articles: Phillip Pullman
https://www.theguardian.com/books/2016/jan/14/philip-pullman-resigns-oxford-literary-festival-patron-pay-authors
https://www.theguardian.com/books/2016/nov/29/oxford-literary-festival-agrees-to-pay-authors-ending-work-for-nothing-row
Good Eh? 
Follow, Share, Like 
&
What are your views on the subject, I'd love to hear from you!